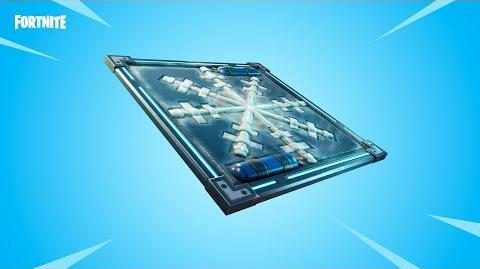 Chiller is a type of trap that can be used on multiple types of surfaces for Fortnite: Battle Royale. It is of common rarity and can be placed on floors, walls, or ceilings, dropping in stacks of three from Treasure Chests, Supply Drops, Vending Machines, Supply Llamas, and floor loot.
When someone walks into the area, whether they be friend or foe, the trap triggers, causing affected targets to slide around with low friction. It causes no damage.
It was removed with update 7.0.