Fortnite Tips & Tricks: Collection Book Basics!
Play Sound

from TheRealSpoons
| | | |
| --- | --- | --- |
| " | Add items to your Collection Book to level up and earn rewards. | " |
— In-Game Description
The Collection Book allows players to slot people and schematics for Collection Book XP. When you slot certain schematics you may never be able to unslot it again unless you get a new copy of the same item! If you do decide to unslot a schematic in your Collection Book, it will cost you 20-40V-bucks. Some schematics can be researchable too allowing you to obtain a schematic you haven't already slotted. As you increase your XP, you gain Collection Book levels. Each level will give you small rewards such as schematics, various types of XP, and loot llamas. When items are available to slot in a tab, a yellow number will appear on the tab (as seen in the image above) depending on the number of available items in that specific tab.
Collection Book Layout
The Collection Book can be confusing when you first open it. On the left is a large list of categories. When you click on one, it opens a dropdown menu with each subcategory within the category. When you click on a subcategory, it displays all of the sections within the subcategory on the right. Each section has specific items of one type.
Slotting People & Schematics
Depending on the rarity of the item (Rare, Epic, etc.) you will gain various amounts of Collection Book XP. When an item is slotted in the book, it will no longer be grayed out. You can select the item and view its details, including perks, stats, and more.
Levelling Up Slotting Items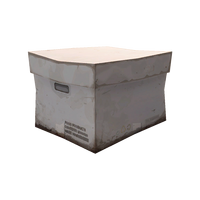 When you slot something, you can actually continue to level up the item, and even evolve it! This will reward you with extra Collection Book XP, but not by very much. You should wait until the book is nearly filled before beginning to max everything out.
Page Completion
In the top right of the screen, the Page Completion is displayed. For example, 13/32 shotguns in the image above. Certain categories have rewards for Page Completion, as well as for Section Completion. Currently, only the Fortnitemares Costume Party 'Attendees' have this added rewards feature.
Upcoming Rewards
As you gain Collection Book, you gain XP for it, earning rewards every level. You can view upcoming rewards for the next 3 levels, as well as the next major milestone in the book. Some rewards have you choose between given options, such as one of the four hero classes.
Recruiting Heroes and Researching Schematics You can get really good Schematics and Heroes by researching or recruiting. They need Weapon Designs, Trap Designs and Flux.
Core Collection
Core Heroes
Name
Image
Rarity
Soldiers
Support Specialist Hawk




Uncommon
Rare
Epic
Legendary
Special Forces Banshee



Rare
Epic
Legendary
Colonel Wildcat



Rare
Epic
Legendary
Sergeant Jonesy


Epic
Legendary
Commando Spitfire



Rare
Epic
Legendary
Rescue Trooper Ramirez




Uncommon
Rare
Epic
Legendary
Urban Assault Headhunter


Epic
Legendary
Survivalist Jonesy




Uncommon
Rare
Epic
Legendary
Shock Trooper Renegade



Rare
Epic
Legendary
Master Grenadier Ramirez
Mythic
Campaign Soldiers



Legendary
Constructors
Controller Harper




Uncommon
Rare
Epic
Legendary
Power BASE Knox



Rare
Epic
Legendary
Sentinel Hype



Rare
Epic
Legendary
Bull Guardian


Epic
Legendary
Hotfixer Hazard



Rare
Epic
Legendary
Electro-pulse Penny


Epic
Legendary
Tank Penny




Uncommon
Rare
Epic
Legendary
Plasma Specialist Izza



Rare
Epic
Legendary
B.A.S.E. Kyle




Uncommon
Rare
Epic
Legendary
MEGA B.A.S.E. Kyle
Mythic
Campaign Constructors


Legendary
Ninjas
Brawler Luna




Uncommon
Rare
Epic
Legendary
Stonefoot Crash



Rare
Epic
Legendary
Skirmisher Edge



Rare
Epic
Legendary
Deadly Star Scorpion


Epic
Legendary
Dragon Scorch



Rare
Epic
Legendary
Fleetfoot Ken




Uncommon
Rare
Epic
Legendary
Dim Mak Mari



Rare
Epic
Legendary
Assassin Sarah




Uncommon
Rare
Epic
Legendary
Shuriken Master Sarah


Epic
Legendary
Swordmaster Ken
Mythic
Campaign Ninjas


Legendary
Outlanders
Enforcer Grizzly




Uncommon
Rare
Epic
Legendary
Recon Scout Eagle Eye



Rare
Epic
Legendary
Vanguard Southie



Rare
Epic
Legendary
Striker A.C.


Epic
Legendary
Shockblaster Buzz


Epic
Legendary
Shock Specialist A.C.




Uncommon
Rare
Epic
Legendary
Trailblazer Quinn




Uncommon
Rare
Epic
Legendary
Pathfinder Jess




Uncommon
Rare
Epic
Legendary
Ranger Deadeye



Rare
Epic
Legendary
Phase Scout Jess
Mythic
Campaign Outlanders


Legendary
Core Personnel
Name
Image
Rarity
Defenders
Female Assault Defenders

Common


Uncommon
Rare
Epic
Legendary
Male Assault Defenders

Common


Uncommon
Rare
Epic
Legendary
Melee Defenders

Common


Uncommon
Rare
Epic
Legendary
Male Pistol Defenders

Common


Uncommon
Rare
Epic
Legendary
Female Pistol Defenders

Common


Uncommon
Rare
Epic
Legendary
Male Shotgun Defenders

Common


Uncommon
Rare
Epic
Legendary
Female Shotgun Defenders

Common


Uncommon
Rare
Epic
Legendary
Female Sniper Defenders

Common


Uncommon
Rare
Epic
Legendary
Male Sniper Defenders

Common


Uncommon
Rare
Epic
Legendary
Lead Survivors
Lead Doctors








Uncommon
Rare
Epic
Legendary
Core Ranged Weapons
Name
Image
Rarity
Assault Rifles
Auto Rifles






Common


Uncommon
Rare
Epic
Legendary
Burst Rifles






Common


Uncommon
Rare
Epic
Legendary
Doubleshot Rifles


Epic
Legendary
LMG Rifles



Rare
Epic
Legendary
Semi-Auto Rifles






Common


Uncommon
Rare
Epic
Legendary
Single-Shot Rifles



Rare
Epic
Legendary
Surgical Rifles


Epic
Legendary
Raygu


Epic
Legendary
Shotguns
Auto Shotguns





Uncommon
Rare
Epic
Legendary
Break Action Shotguns






Common


Uncommon
Rare
Epic
Legendary
Heavy Shotguns


Epic
Legendary
Pump-Action Shotguns






Common


Uncommon
Rare
Epic
Legendary
Tactical Shotguns




Common


Uncommon
Rare
Precision Tactical Shotguns



Rare
Epic
Legendary
Over-Under Shotguns




Uncommon
Rare
Epic
Legendary
Semi Auto Shotguns





Uncommon
Rare
Epic
Legendary
Pistols
Bolt Revolver Pistols






Common


Uncommon
Rare
Epic
Legendary
Dragon Pistols


Epic
Legendary
Firecracker Pistols




Rare
Epic
Legendary
Handcannon Pistols



Rare
Epic
Legendary
Semi-Auto Handcannon Pistols



Rare
Epic
Legendary
Rapid Fire Pistols



Rare
Epic
Legendary
Semi-Auto Pistols






Common


Uncommon
Rare
Epic
Legendary
Six Shooter Pistols



Common


Uncommon
Rare
SMGs
Machine Pistols






Common


Uncommon
Rare
Epic
Legendary
Heavy Auto SMGs





Rare
Epic
Legendary
Typewriter
Legendary
Sniper Rifles
Laser Sniper



Rare
Epic
Legendary
Auto Sniper Schematics




Uncommon
Rare
Epic
Legendary
Standard Scoped Snipers


Epic
Legendary
Bolt-Action Sniper




Common


Uncommon
Rare
Scoped Bolt Action-Sniper



Rare
Epic
Legendary
Shredder Sniper


Epic
Legendary
Standard Snipers






Common


Uncommon
Rare
Epic
Legendary
Triple Shot Sniper


Epic
Legendary
Explosive Weapons
Grenade Launchers



Rare
Epic
Legendary
Rocket Launchers



Rare
Epic
Legendary
Core Melee Weapons
Name
Image
Rarity
Axes
Improvised Axes






Common


Uncommon
Rare
Epic
Legendary
Medium Axes






Common


Uncommon
Rare
Epic
Legendary
Heavy Axes






Common


Uncommon
Rare
Epic
Legendary
Laser Axes


Epic
Legendary
Clubs
Baseball Bats






Common


Uncommon
Rare
Epic
Legendary
Golf Clubs






Common


Uncommon
Rare
Epic
Legendary
Cricket Bats




Common


Uncommon
Rare
Schytes
Scyhtes






Common


Uncommon
Rare
Epic
Legendary
Laser Scythes


Epic
Legendary
Schytes
Spears






Common


Uncommon
Rare
Epic
Legendary
Military Spears



Rare
Epic
Legendary
Laser Spears


Epic
Legendary
Swords
Light Swords






Common


Uncommon
Rare
Epic
Legendary
Medium Swords






Common


Uncommon
Rare
Epic
Legendary
Heavy Swords






Common


Uncommon
Rare
Epic
Legendary
Laser Swords


Epic
Legendary
Hardware
Crowbars




Uncommon
Rare
Epic
Legendary
Wrenches






Common


Uncommon
Rare
Epic
Legendary
Rocket Sledges


Epic
Legendary
Heavy Hammers






Common


Uncommon
Rare
Epic
Legendary
Core Traps
Promotional Collection
Starter Packs
Promotional People
Event Collection
Event People
Event Schematics
Expansion Collection
Expansion People
Expansion Schematics