Haydragon161 is an Administrator for the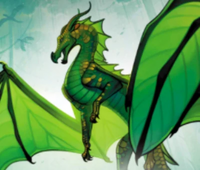 Editing
I mostly work on Cosmetic Pages from the Item Shop or Battle Passes.
Reach 2000 Edits
Leave no pages unfinished
Fandom
I've been editing on Fandom since January 9th, 2019.
I've been on the Fortnite Wiki since May 25th, 2020.
I've been an Admin since March 3rd, 2021.
Fortnite
My Story
Fandom
I joined the Wiki on during May, 2020. I was promoted to Discussion Mod on July 26th, 2020. I was promoted to Content Mod on December 1st, 2020. I was promoted to Admin on March 3rd, 2021.

https://fortnitetracker.com/profile/all/Haysccca3
Favorite Cosmetics
Outfits:
Battle Pass
Item Shop
Best Default
Emotes:
Harvesting Tool:
Favorite Seasons and Locations
Community content is available under
CC-BY-SA
unless otherwise noted.